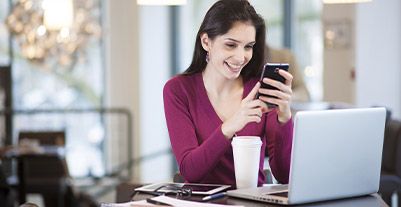 Difference between fixed deposits and mutual funds
As popular investment vehicles, fixed deposits and mutual funds have enabled investors to grow their savings quickly. However, the benefits offered by both these avenues vary in terms of your investment needs. Hence, before choosing where to invest, it is best to know in detail about these investment avenues.
What is a fixed deposit

As one of the safest investment avenues, a fixed deposit can help you get assured returns on your deposit. You can deposit a lump sum that accrues a fixed interest over a predetermined tenor. There is no pooling of money by a group of investors in fixed deposits, and interest is decided before you invest, so the returns remain unaffected by external market influences.

What are mutual funds

A mutual fund is a financial instrument made up of a portfolio of stocks, bonds, equities, and other market-linked instruments or securities. Several investors come together to invest in mutual funds with a common goal of increasing their savings. After deducting the expenses incurred, the total income earned through these investments is equally distributed among investors.

Benefits of investing in fixed deposit and mutual funds
Mutual funds have lock-in periods depending on the type of fund you choose, and you can exit when you wish to. Similarly, you can keep your money with the fund for 1–5 years for fixed deposits.

Whether you opt for mutual funds or fixed deposits, it is beneficial to invest for the long haul. You may not be able to earn high returns on choosing short tenors, i.e. less than a year.

In the case of mutual funds, any gains you make before the year ends are taxed as short-term capital gains tax. In the case of fixed deposit, the TDS on interest earned from the fixed deposit for the financial year 2020-21. Rs. 5,000 during the financial year. This was put in effect from May 14, 2020.

Difference between fixed deposit and mutual funds

When you go to a public sector, private bank or a Non-banking Finance Company (NBFC) to open an FD, you are informed about the interest rate it will fetch on maturity in advance. This written interest rate is guaranteed and cannot be altered or changed.
Although the interest you make in mutual funds may be higher than fixed deposits, there is no assurance that this will remain constant. So unlike fixed deposits, gains in mutual funds are neither constant nor uniform. This is because equity mutual funds are subject to volatility in the stock market. So, every mutual fund comes with a fine print, which states that investment in mutual funds is subject to market risks.
The choice of whether you want to invest in a mutual fund or a fixed deposit is ultimately dependent on your risk appetite.
Thus, it is better to opt for fixed deposits for those seeking a safe, low-risk investment. Bajaj Finance Fixed Deposits offer stable and assured returns with the best fixed deposit interest rates.
With the highest safety ratings of FAAA by CRISIL and MAAA by ICRA, Bajaj Finance is one of the safest FD issuers for you. You can also reap the benefit of lucrative interest rates and the flexibility to invest from the comfort of your home.
Make a smart investment choice with a Bajaj Finance Fixed Deposit and start investing with just Rs. 25,000.