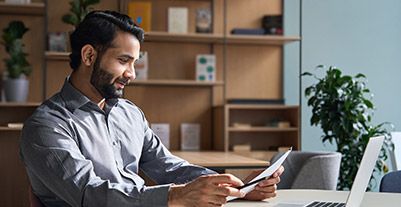 Why you should invest your provident fund savings in a fixed deposit
Employee's Provident Fund, denoted as EPF or PF, forms a significant part of the retirement funds you get. Under this scheme, the employee contributes 12% of their basic pay + DA towards the PF. The employer matches this amount, so it is another 12% of the employee's (basic Salary + DA).

However, the actual contribution by the employee goes towards the EPF. The employer's contribution is divided between EPF and EPS.
The Employee Provident Fund Organization (EPFO) makes a provision to allow the employee to contribute more than the mandatory 12% towards the EPF. As a Voluntary Provident Fund (VPF), the excess amount is managed separately, earning interest. On retirement, the employee gets the saved up EPF and VPF funds plus the interest earned.
It is best to keep this corpus secure for your future. Make some safe investments in growth instruments to keep up with inflation. You can use fixed deposits and other savings to secure a part of your PF funds for assured returns. Bajaj Finance Fixed Deposits offer great interest rates backed by CRISIL's and ICRA's stable ratings, thus ensuring your investment is safe. You can also allocate part of your funds to some capital growth options depending on your risk appetite.
Visit the Bajaj Finance Contact Us page to talk to our representative directly or check Bajaj Finance FAQ page to know more.