Features and benefits of Margin Trade Funding (MTF)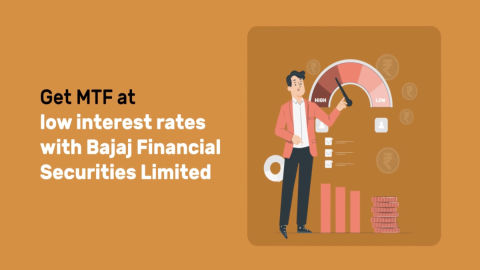 00:40
Features and Benefits of a Trading account
Watch this video to know more about hassle-free trading with Bajaj Financial Securities Limited
Improved investment opportunities

By utilising higher leverage, you can make larger investments. You can avail up to 4 times the position of the contribution made.

MTF limits

Get Margin Trading facility of Up to Rs. 90 crore.


Higher profit potential with low investments

MTF allows you to buy additional shares, so your trades go according to your research and trend.

No documentation required

MTF facility is activated when you open Demat and trading account with us. No documents are required to apply for MTF.

Safe platform for trading

MTF is regularly monitored by SEBI, which continuously creates and modifies rules for the benefit of traders.
Frequently asked questions 
What are the advantages of MTF?
Given below are the advantages of MTF:
Increase capital return with minimal capital allocation
Ideal for traders looking for short-term gain
MTF at one of the lowest interest rates
Enhances diversification of investor's portfolios
Hold equities for a year with a small margin
Dedicated Relation Manager
Margin Trade Financing allows investors to increase their buying power by paying just a fraction of the total value as margin. The remaining amount is funded by BFSL at a nominal interest rate.

Yes, MTF is a secured. The securities eligible for margin trading are determined by SEBI and the exchanges, and may change periodically.

Can I execute intraday trade under MTF?
No, intraday trade is not allowed under Margin Trading Facility.