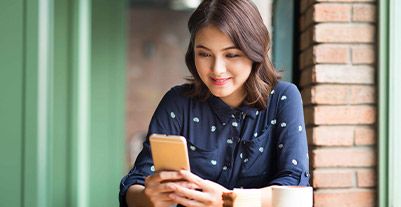 Ways to maximise returns on your investment
Investing money is a smart way to grow your savings. The goal is to earn as much as your liquidity needs and your capacity to take on risks. There are several investment options for high returns such as mutual funds, equity shares, gold ETFs, and more.
Those with a high-risk appetite can choose growth-oriented investments that help them grow their savings quickly. However, fixed-income instruments like fixed deposits are a perfect tool for attractive returns combined with deposit safety.
Instruments like Bajaj Finance Fixed Deposit offer maximum returns with these simple methods:
Select a long tenor and payouts at maturity to get a higher interest rate and benefit from compounding more

Avail additional rate benefits by opening a Bajaj Finance online FD or reinvesting your maturity proceeds
Choose to grow your savings quickly with a Bajaj Finance online FD and maximise returns by investing for a longer tenor.
Why should you invest?
In today's environment, there are two ways to make money. The first option is to work for a living, either for yourself or for someone else. Another strategy to expand your fortune is to invest your assets in order for them to rise in value over time. The goal is to earn cash, whether you invest in stocks, bonds, mutual funds, options, futures, precious metals, real estate, small business, or a mix of all of the above. This can take the shape of increasing investment value, dividend income, the sale of a business, or some other type of liquidity event. The primary question here is 'How to invest money?'
Investing is a smart way to put your money to work and perhaps increase your wealth. Your money may be able to outperform inflation and grow in value if you invest wisely.
The power of compounding and the risk-return tradeoff are the primary reasons behind investing's higher growth potential.
Types of investments in India
The Indian financial market has developed through time. Financially aware investors in India now have a multitude of short-term and long-term investment possibilities to explore as a result of this evolution. Following are the types of investment available in India:
Stocks
Certificate of Deposit
Bonds
Real Estate
Fixed Diposits
Mutual Funds
Public Provident Fund (PPF)
National Pension System (NPS)
Unit Linked Insurance Plan (ULIP)
Senior Citizens' Savings Scheme
Investing is more than just putting money into a financial instrument. The importance of shortlisting the correct asset cannot be overstated. Before investing in an asset, one should think about a variety of factors.
Frequently asked questions
What is best investment for long-term
There are multiple long-term investment options available in the market. It is important to have a mix of high and low risk options in your investment portfolio. Some of the options include:
a. Fixed Deposit: A safe investment option, Bajaj Finance offers FD rates up to 7.75% p.a. . You can start your investment from Rs. 15,000 to Rs. Rs. 5 Crore. Senior citizens enjoy an additional rate benefit of 0.25%.
b. Systematic Deposit Plan: Bajaj Finance offers an industry-first monthly savings plan called the Systematic Deposit Plan (SDP). SDP is a one-of-a-kind savings vehicle that combines the benefits of a Fixed Deposit with the ease of a Systematic Investment Plan (SIP). With only Rs. 5000 each month, you can begin investing.
c. Mutual Funds: A mutual fund is a professionally managed investment vehicle that pools money from a number of individuals to buy securities.
What are long-term investments?
On the asset side of a company's balance sheet, a long-term investment account represents the company's investments, which include stocks, bonds, real estate, and cash. Long-term investments are assets that a corporation plans to keep for at least a year.
How many years is considered a long term investment?
Long-term investing is usually defined as five years or more, but there is no hard and fast rule. You'll have a better notion of what investments to make and how much risk you should take on if you know when you'll need the money you're investing.