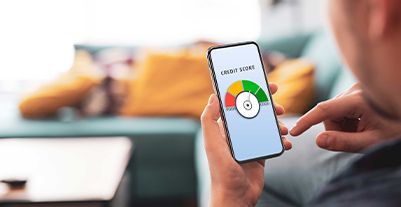 Detailed information about form 15G and form 15H
With fixed interest rates and attractive returns, fixed deposit is one of the most preferred investment options for most investors. It helps you earn interest upto 7.75% p.a. If the interest you earn from fixed deposit is more than Rs. 40,000 in a year for individuals below 60 years of age, and Rs. 50,000 for senior citizens, you are eligibile for tax deduction on your interest.
However, if your total income is below the taxable limit, you can submit Form 15G and 15H to prevent TDS on your income. Both are self-declaration forms that you have to submit while opening a fixed deposit. While Form 15G is for individuals below 60 years and come under Hindu Undivided Families (HUF), Form 15H is for everyone who is 60 years and above.
What is form 15G
Individuals having no tax payable on their total income must file Form 15G, a declaration under sub-sections (1) and (1A) of section 197A of the Income Tax Act 1961, in order to receive certain receipts without tax deduction. Before the payment of interest on a fixed deposit, anyone under the age of 65 or a Hindu Undivided Family (HUF) can complete Form 15G. It must be submitted to all institutions that will be receiving interest from the individual.
What is form 15H
Individuals aged 65 and up can use form 15H to make a declaration under sub-section (1C) of section 197A of the Income Tax Act, 1961, to claim certain receipts without paying tax. To avoid TDS deduction, it must be submitted before the first interest payment.
Form 15H can only be filed to all of the institutions from whom the individual will be receiving interest, i.e., each bank branch through which the individual will be collecting interest.
If the interest from one branch exceeds Rs. 10,000 per year, or if income from any source other than a deposit, such as interest on a loan, advance, debentures, bonds, and so on, reaches Rs. 5,000, Form 15H must be filed.

How to fill form 15G or form 15H

Once you've met the required conditions for furnishing Forms 15G and 15H, you can start filling them. Here's are the steps you need to take
Fill in the different fields in Form 15G and Form 15H
Attach your PAN copy with the declaration
Submit the Forms to your financier
For those looking to avoid long queues and arduous processes, you can consider filing these forms online. Both Forms 15G and 15H are valid for 1 year and should be submitted to your financier at the start of the year. You must ensure that your financier does not deduct the tax, before you furnish the forms, because the bank may not be able to refund it. To get your money back, you may need to file your ITR and claim a refund of your TDS amount.
Who can Submit Form 15G & 15H?
Difference Between form 15G and form 15H
| | |
| --- | --- |
| FORM 15G | FORM 15H |
| Resident Individual, HUF, trust or any other assessee but not a company or a firm with age less than 60 years | Senior citizens |
| Tax calculated on total income is 0 | Tax calculated on total income is 0 |
| The total interest income subject for the year is less than the basic exemption limit of that year, which is Rs. 2.5 lakh for the financial year 2020-21 (AY 2021-22) |   |
| Please note that non-residents cannot claim benefits of Form 15G and 15H |   |
How to download form 15G and form 15H PDF

To download Form 15G or Form 15H, here's what you need to do
Visit the Income Tax Department website.
Under 'Frequently used Forms', look for Form 15G or Form 15H, depending on your requirement.
Click on the PDF icon next to it and download the form.
Once you've downloaded the form, prepare and print 3 copies for it. Sign and submit the printed documents to your financier.
Use Bajaj Finserv customer portal to save your TDS on Fixed Deposits if Eligible.
Frequently asked questions
How do I fill in central KYC registry form?
While central KYC, or cKYC, is rapidly becoming popular in India, financial institutions licenced by the RBI, SEBI, IRDA, or PFRDA, such as banks, insurance companies, mutual funds, stock brokers, and NBFCs, can help in completing the Central KYC procedure. Photocopies of the relevant documents must be included to a properly submitted cKYC form. After that, the form and documentation must be physically inspected and attested. A person-to-person verification (IPV) is required for this.
When NRI (non-resident Indian) investors visit India, they are authorised to attest KYC documents and conduct an in-person verification (IPV). While submitting their KYC Form, they must certify their NRI status.

Is Form 15H applicable for SCSS?
Form 15H is a self-declaration that elderly citizens aged 60 and up can file to decrease TDS (tax deducted at source) on interest earned on fixed deposit (FD) and recurring deposit (RD) assets.