Features and benefits of our Health EMI Network Card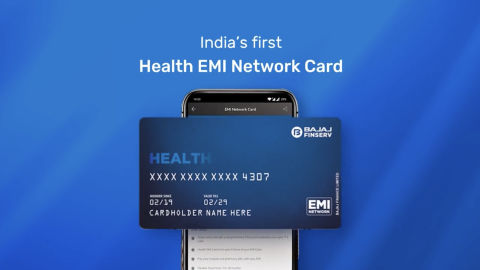 All you need to know about out Health EMI Network Card
Watch this video to know more about the features and benefits of the Health EMI Network Card. Get to know about the card limit, partner network, wellness benefits, where to use, repayment period, and more.
Accepted in 1,500+ hospitals

This card is accepted in 1000+ cities. Our partner network covers leading hospital chains and cosmetic care centres.


Healthcare expenses on EMIs

Pay for all your medical and healthcare expenses in monthly instalments and pay back in 24 months.


Pre-approved card limit

Our existing Insta EMI Card customers get pre-approved limits for the Health EMI Network Card.


One card for your family

All your family members can use the same Health EMI Network Card for all their healthcare expenses. No need to carry multiple cards.


Covers costs that insurance may not

Unlike in a lot of insurance covers, the Health EMI Network Card does not have any exclusions for healthcare expenses.


Flexible repayment tenures

Convert your healthcare expenses into monthly instalments and pay back over in 3 to 24 months.


End-to-end online process

All it takes is 10 minutes to complete the application process to get the Health EMI Network Card.


Digital card

No need to carry a plastic card in your wallet. You can access the card on the Bajaj Finserv app.

Still haven't found what you're looking for? Click on any of the links at the top of this page.

This digital card lets you pay for medical treatments in instalments over a period of time for medical services such as hospitalisation, surgery, medications, cosmetic operations, hair transplants, and lab testing.

Our Health EMI Network Card offers many benefits that are put together keeping in mind the complexities around healthcare.

Over 1,500+ hospitals in 1000+ cities throughout India are connected to our network. This includes national hospitals like Apollo and Columbia Asia as well as local hospitals like Sahyadri and Narayana Hrudalaya and Manipal Hospitals.

All costs associated with cosmetic procedures and maternity are covered by our Health EMI Network Card. You won't have to read through a laundry list of exclusions or second-guess your room category selection because you don't know what's covered. You can pay for all this as a part of your card limit and put it on EMIs.

We continue to expand our coverage every month by adding not just hospitals but also diagnostics and wellness centres.