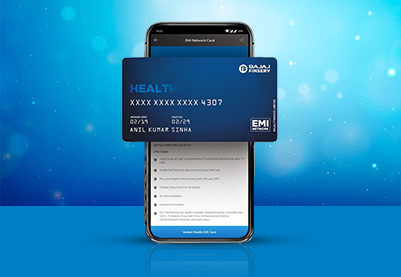 What is telemedicine?
Telemedicine is an approach to healthcare in which patients are evaluated, diagnosed, and treated using telecommunications. E-consultations, which include online doctor consultations, are examples of telemedicine in practice. An early example of telemedicine is the transmission of ECGs over telephone lines.

Telemedicine has greatly benefitted from the internet and today, telemedicine can be synchronous or asynchronous.

Real-time video conferences are examples of synchronous telemedicine and email correspondence is an example of asynchronous telemedicine.
Telemedicine in India
The role and scope of telemedicine in India is huge, given the country's population, its doctor-patient ratio, and the unequal distribution of medical services in urban and rural areas. Equitable distribution of medical services is a major goal that telemedicine can help the Indian healthcare system achieve. In fact, in 2015, the Indian government had started SEHAT, the Social Endeavour for Health and Telemedicine, to link 60,000 health structures pan-India and provide health services beyond borders.

Advantages of telemedicine
Below are salient telemedicine benefits that India's healthcare system can take advantage of:
Reduced exposure to contagious patients
Improved time and commute efficiency
Enhanced privacy
Easier patient follow-up
Flexible work hours
Better access to special medical opinions
Possible disaster management solutions
Precise analysis, with the help of stored data
Preservation of bed space and conservation of supplies
Increased facilities for rural and remote-area healthcare
Telemedicine vs. Telehealth
Telemedicine is a subset of telehealth. Sometimes these are even used interchangeably, even though telehealth is broader in scope.

Like telemedicine, telehealth makes use of telecommunications technology to deliver healthcare services and information. However, while telemedicine focuses on remote clinical services, telehealth services also include non-clinical online physician-to-physician discussions, doctor trainings for new diseases, administrative meetings and so on.

For example, the ability to send radiology reports electronically, or consult your doctor online is among the important telemedicine benefits. The benefits of telehealth include delivery of nursing care remotely, online supervision of prescriptions by pharmacists, uploading of blood sugar level logs and transmission of scans between radiologists.

Cost of telehealth and telemedicine services in India
For both telemedicine and telehealth, technology helps reduce costs and widen reach. Today, telehealth providers offer online doctor consultations at affordable prices, ranging between Rs. 50 to Rs. 3,000. You may often get your first consultation free and can then get a one-time doctor consultation along with access to diagnostic services and tools to maintain your personal health records for a small fee.

To make access to telemedicine and telehealth services easy and simple, be it online doctor consultation or medicine delivery, providers also offer subscription-based plans not just for one person, but often for the entire family. Here, the costs vary as per the services and number of members covered. You could be paying a fee of say Rs. 250 for 6 months to get 1 consultation, a complete blood count/ diabetes screening test, health monitoring tools, and other discounts on prescriptions. Similarly, you could pay Rs. 400 per month for unlimited consultations, diagnostic services, and health monitoring tools for you and your family. For top-notch or specialist doctors, however, the cost of telemedicine may be higher, going up to Rs. 10,000 for a virtual consultation and Rs. 8,000 for a subsequent follow-up.

Use Health EMI Network Card for telehealth and telemedicine services
With the Bajaj Finserv Digital Health EMI Network Card, you can not only access telemedicine services such as online doctor consultations at top hospitals like Apollo but also pay for 800+ treatments on No Cost EMIs. In addition, Bajaj Finserv offers you discounts on teleconsultation and you can view these on the Bajaj Finserv app.