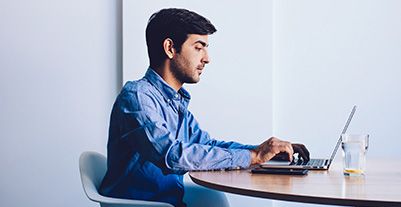 Investment options to grow your wealth
An investment is an asset that helps in wealth creation. The corpus created can be used for various reasons, such as saving up for retirement or a down payment, building an emergency fund, or fulfilling specific obligations such as repayment of loans, tuition fees, or purchasing other assets.

Given below are the benefits of investing:
Hedge against inflation: With inflation indices rising continuously, choosing suitable investment vehicles to stay ahead of inflation is more important than ever. Investment options like fixed deposits can offer returns above 8% p.a., which can help you outrun the average inflation rate of 4.75% p.a. and still reap profits.
Manage financial goals: Starting investments based on your long or short-term plans can quickly help you meet your financial goals. You must chalk out a proper method to tie up every investment with your goal, so you can quickly fulfil them.
Compounding returns: When you start investing early, you can reap the benefits of compounding returns, which keep increasing over time.
Create a retirement corpus: You can invest smartly to grow your retirement corpus and accumulate your savings to grow over time. By setting aside a sum of money for retirement, you can ensure that you cater to your regular expenses and secure your future.
Top 10 best investment plans:
Stocks
Bonds
Investment funds
Fixed deposits
Provident Fund
National Pension System

Certificate of deposit
Retirement plans
Public Provident Fund

Senior Citizens' Savings Scheme

How Should You Invest?
Your optimal investment strategy is determined by your personal preferences as well as your current and future financial situations. When creating a strong investing strategy, it's critical to have a thorough awareness of your income and spending, assets and liabilities, responsibilities, and objectives.

Here's a five-step strategy for determining how to invest your money right now:

Step 1: Determine your financial objectives, timetable, and risk tolerance.
Step 2: Decide if you want to do it yourself or hire someone to do it for you.
Step 3: Select your investment account (401(k), IRA, taxable brokerage account, or education investment account).
Step 4: Create a user account with Bajaj Finserv
Step 5: Choose investments that are appropriate for your risk appetite (stocks, bonds, mutual funds, real estate).
What are the Objectives of Investment?
Investment objectives refer to the client's goals for his or her investment portfolios. The objectives are generally focused with risk and return, which are interrelated because the risk you are prepared to take determines your returns.
There are four types of investment objectives:
a) Safety of Capital: While there is no such thing as a completely risk-free or risk-free investment, there are some options. If safety is your primary goal, you would seek out investments with a low risk rating. The safest investments, on the other hand, have the lowest rates of return and may not even keep pace with inflation. Government-issued securities, money market instruments, and bank-guaranteed securities are all safe investments.
b) Income: If increasing your returns is your primary goal, you'll have to compromise some safety to do it. Even the most conservative investors prefer to have some income in their portfolios simply to stay up with inflation. Investing in stock markets, for example, yields a bigger return.
c) Growth: If you're focused on growth, you're probably less concerned with safety and don't rely entirely on investment income. These kinds of growth instrument investments are more likely to vary in value and have a higher risk of loss.
d) Tax Savings: Capital gains taxes are much lower than interest or conventional income taxes, such as a salary.There are, however, practical ways to generate decent returns while also saving taxes, such as investing in national pension systems and tax-free savings accounts, tax-advantaged mutual funds or purchasing a life insurance policy.
Use Fixed Deposit Interest rates Calculator to plan your finances if you'd like to know your maturity amount and returns on your FD in advance.

In addition to higher savings and better returns, you can look for liquidity as per your needs, along with a secure nest egg for your retirement. You can invest in different avenues to grow your savings, but over-exposure to growth-oriented investment avenues like stocks and equities can lead to higher risk.
Instead, you can allocate a part of your investment portfolio in fixed deposits, which help you gain guaranteed returns and a flexible tenor. For those looking for principal safety and higher returns, investing in Bajaj Finance Fixed Deposit is a great option.
When investing in a Bajaj Finance FD, you can easily choose your tenor, and the frequency of your interest payouts also gets the highest FD interest rates in India. Investing in a Bajaj Finance Fixed Deposit is very easy, and you can start investing with just Rs. 15,000.
Frequently asked questions
Which investment is best for long term?
Some of the best long-term investment options are:
Growth stocks
Stock funds
Bond funds
Dividend stocks
Value stocks
Target-date funds
Real estate
Small-cap stocks
Robo-advisor portfolio
Roth IRA