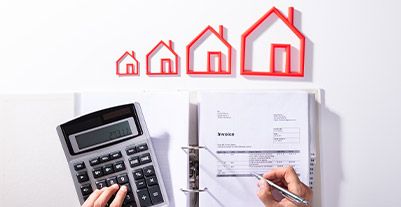 What is a home loan EMI calculator and when do EMIs start?
A home loan EMI calculator is a tool you can use to calculate the monthly payment towards your home loan based on the principal, interest rate, and tenor. You can feed these values into the home loan EMI calculator to get results in moments. Besides, you can use this tool to judge the affordability of the home loan, decide the budget for your home purchase, and even prepare your finances for repayment.
When do EMI payments start?
You will have to start paying EMIs immediately after your loan has been sanctioned and disbursed to you. Usually, you must pay the EMI by a fixed date each month, as defined by the lender. For example, if your loan was disbursed on the 25th of a month and your EMI date is fixed as the 5th of every month, then for the first month, the EMI will be calculated from the 25th to the 5th. From the next month, you will pay the entire EMI amount on or before the 5th.