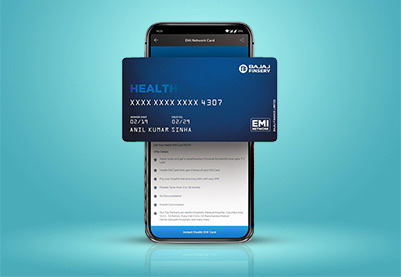 What is a generic medicine?
A generic medicine is a drug that imitates brand-name drugs w.r.t. strength, effect, dosage, form, administration, quality and safety. A generic drug must obtain FDA approval for prescription and consumption. You can easily buy generic medicines online as well as from your local pharmacy.
The purchase of these brand-name drug alternatives allows patients to save on their medication bills significantly. 80% of pharmaceutical medications are composed of generic medicine, making them a popular and cost-effective alternative to brand-name medicines.

What are the differences between generic and brand-name drugs?
Generic drugs differ from brand-name medicines in the following aspects:
Cost- As against brand-name drugs, generic medicines are not protected by patents and exclusive rights. Patients can buy the generic variant of a brand-name drug prescribed by a doctor at approximately one-third the cost of branded ones.
Colour, shape and packaging - Generic medicines also vary in their appearance and packaging from brand-name drugs to give them a distinct product identity.
Use of inactive ingredients- Inactive ingredients like preservatives and flavouring of a generic medicine differ from its brand-name counterpart. However, the safety of such ingredients used is ensured through FDA approvals.
Expiration date- Some generic medicines come with an extended expiration date than their brand-name variants. Drug manufacturers ensure they are equally effective until expiry.
How genuine are generic drugs?
A generic drug is marketed and sold only after it fulfils all FDA standards. It is ensured that its safety and effectiveness match the brand-name drug it substitutes. It meets the following parameters to ensure suitability:
Stipulated testing standards
Active ingredients used
Form of use, i.e. as a tablet, liquid for consumption or IV prescriptions, or as an inhaler
The extent of effectiveness and absorption in the body
 Strength and indications for use
Approved inactive ingredients
Appropriateness of storage container


FDA ensures a generic medicine meets all these standards before approving it as a substitute medication for desired clinical benefits.
Is generic medicine available in India?
Generic medicines are available in Indian pharmacies across cities and states as the Indian laws mandate their prescription and sale.
When purchasing prescription medicine, you can ask for generic drugs and benefit from reduced medical bills. Drug manufacturers also make them available online for easy access to patients.
Pay for your medical bills using the Bajaj Finserv Health EMI Network Card

Divide all your medical bills into No Cost EMIs with the Digital Health EMI Network Card for up to 24 months and have one less thing to worry about. You can use the card to avail 800+ treatments at over 5,500+ hospitals and diagnostic centres or to avail discounts and offers on pharmacies.

Bajaj Finserv offers its existing customers a pre-approved Health EMI Network Card limit of up to Rs. 4 lakh with zero documentation. You can activate your card instantly on the Bajaj Finserv App in just 3 clicks and by paying a nominal one-time fee of Rs. 707.
You can use our mobile app to make your transactions smoother. Download Now