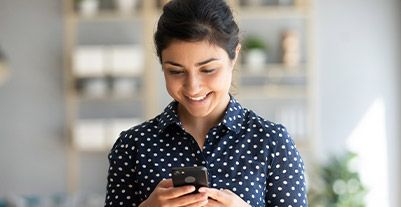 All about non-banking financial companies in India
Non-banking financial companies, commonly known as NBFCs, are financial institutions offering selected banking services such as loans and advances, hire-purchase insurance business, acquisition of bonds, stock, etc. Borrowers can opt for a home loan from NBFC to construct, purchase or renovate their residential properties. These financial institutions do not hold a banking license but are registered under the Companies Act of India.
The Reserve Bank of India Act 1934, under Section 45 I(a), regulates the functioning and workings of every NBFC in India. Any company operating as an NBFC must comply with these conditions:
The Net Owned Fund (NOF) should be a minimum of Rs. 200 Lakh
Registration of the company must be under Section 3 of Companies Act
Bajaj Finserv is one of the top financial organisations in India which got registered as a non-banking financial company with the RBI on 29th October, 2007. Today, it ranks among the best NBFCs for home loan and a range of other financial products in this country.
Benefits of taking a home loan from NBFCs
Opting for an NBFC home loan comes with several benefits including the following:
More Flexible in Approval & Disbursal
The process of approving a home loan is easier and less stringent with NBFCs. Moreover, borrowers need not wait for weeks to get their funds disbursed.
A Few Documents are Required
As it is a secured loan involving a mortgage, the documentation process is usually lengthy with a lot of paperwork. However, the best NBFCs for home loan require only the minimum documents to sanction the funds.
With Bajaj Finserv, you can complete the processing with the following documents only:
Identity proof, address proof and KYC documents
Passport size photograph
Bank statements of last 6 months
Latest salary slips or Form 16
Proof of business vintage
Property documents
You may need to furnish additional documents during the process depending on your unique condition.
NBFCs bring comparatively easier to meet eligibility criteria, making a home loan more accessible. Some of the requirements of Bajaj Finserv Home Loan are as follows:
Be a residing Indian citizen
Must age within 25 to 70 years in case of self-employed borrowers
Must age within 23 to 62 years in case of salaried borrowers
Minimum work experience of a salaried applicant should be 3 years
Minimum business vintage of a self-employed applicant should be 5 years
Use the Bajaj Finserv Home Loan eligibility calculator online to evaluate the amount you can avail.
NBFC home loan interest rates are comparatively more affordable than other financial institutions. Additionally, borrowers under the EWS, LIG or MIG categories can avail interest subsidy on their home loans under the PMAY scheme.

Besides these, Bajaj Finserv being a trustworthy NBFC also offers the exclusive Flexi Loan facility which can help reduce your EMIs by up to 45%.
What should you keep in mind when availing a home loan from NBFC?
Evaluate the cost of loan and ensure that EMIs and down payments come within your budget. Defaulting on a mortgage loan can negatively hamper your credit score and profile. You can use the Home Loan EMI Calculator offered by Bajaj Finserv to know your instalments per month accurately
Hold a better CIBIL score of 750 to avail the best home loan interest rates and attractive benefits
Select the repayment schedule according to your financial plans and capabilities. With longer tenor, you pay more interest rate but lower EMIs and vice versa
Apply for a Home Loan up to Rs. 5 crore with Bajaj Finserv online via a simple application process.