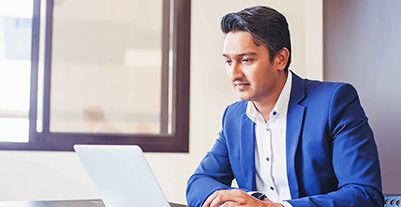 How do fixed deposits work in India?
When investing in fixed deposits, you lock away your funds for a fixed period, and the principal deposited helps you earn interest at a fixed rate.
Types of fixed deposit
Banks, NBFCs (or companies), and post-offices offer Fixed deposits.
The Bajaj Finance FD is a great way to start your investment journey. Here, you get a blend of safety and attractive returns – leading FD rates, higher interest rates for senior citizens, returns banked by top stability ratings from CRISIL and ICRA, flexible tenors, and more.

Cumulative fixed deposit
This deposit provides returns at maturity and is best suited for individuals who intend to set aside savings to fund their goals. Because of compounding, the returns on a cumulative deposit are higher than those from a non-cumulative deposit.
Non-cumulative fixed deposit
This deposit enables you to get returns periodically and is best for those looking to generate regular income through their savings. Thus, most senior citizens opt for non-cumulative deposits.
Bajaj Finance FD offers both cumulative and non-cumulative deposits , with the option to receive payouts monthly, quarterly, half-yearly, and annual.

Systematic Deposit Plan
The Systematic Deposit Plan by Bajaj Finance is best for individuals looking to start saving with amounts as small as Rs. 5,000 per month. They can make several deposits and get returns monthly with the Monthly Maturity Scheme variant or get the entire maturity proceeds on a single day with the Single Maturity Scheme variant.
Bajaj Finance NRI Fixed Deposit is also an excellent way for NRIs with an NRO account to grow their savings quickly.