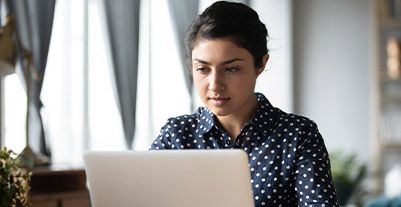 Should you invest in a public provident fund or a fixed deposit
To grow your savings safely, you can choose to invest in a Public Provident Fund (PPF) or Fixed Deposit (FD). Each option has its own set of unique features and benefits. The comparison between PPF and FD is given below to help you make a well-informed decision.
| | | |
| --- | --- | --- |
| Category | PPF | FD |
| Joint Accounts | Not allowed | Allowed |
| Eligibility Criteria | Indian residents | Non-Resident Indians (NRIs), firms, trusts, Hindu Undivided Families (HUFs), and residents |
| Tenor | 15 years | 7 days to up to 20 years |
| Liquidity | Low | Moderate |
| Minimum Deposit | Rs. 500 | Rs. 100 - Rs. 1,000 |
| Maximum Deposit | Rs. 1.5 lakh per year | No limit |
| Tax Benefits | Fully exempt | Up to Rs. 1.5 lakh |
Comparison between PPF and fixed deposit
Tenor: With PPF, the amount you invest will be locked in for 15 years. Bajaj Finance offers flexible FD tenors ranging from 12 to 60 months
Premature withdrawal: When you invest in a PPF, you can withdraw a limited amount after completion of the fifth year. Bajaj Finance enables you to withdraw prematurely after a minimum lock-in period of 3 months
Loan facility: You can take loans against your PPF only after completing 3 years. But, you can avail a loan against your fixed deposits anytime. Get loans up to 75% on cumulative FDs and up to 60% on non-cumulative FDs, with Bajaj Finance
Deposit amount: The maximum amount deposited with a PPF is limited to Rs. 1.5 lakh per year. With FDs, there is no fixed limit
Rate of interest: The rate of interest for PPF is set by the government while FD interest rates are set by the individual bank/ NBFC
Investing in tax-reducing instruments is an intelligent way of saving and growing your wealth. Fixed deposits and PPFs offer tax benefits under Section 80 C of the Income Tax Act. Interest earned through FDs is taxable. It ranges from 0-30%, depending on the income tax bracket investors fall under

Consider investing in a Bajaj Finance online FD to enjoy the benefits of a stable investment tool from the comfort of your home.