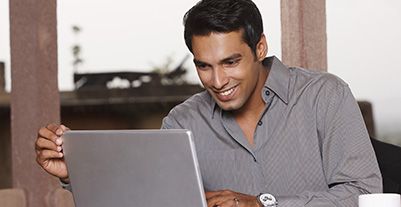 Withdrawing your fixed deposit before maturity
For those planning to withdraw prematurely from their fixed deposit, here are the guidelines:

RBI guidelines for premature FD withdrawal within 3 months: When investing with a non-banking financial company, there is a minimum lock-in period of 3 months, except in case of death.

Withdrawal between 3-6 months: You would receive only your principal amount and won't earn any interest if you withdraw your FD in this period.
 
Withdrawal after 6 months: The interest payable is 2% lower than the interest rate applicable on a public deposit for the period the public deposit has run.
If no rate has been specified for that period, the interest rate payable is 3% lower than the minimum interest rate at which the NBFC accepts public deposits.

How to withdraw your FD prematurely
Submit these documents to your nearest Bajaj Finance Limited branch for premature withdrawal from your FD:
Original Fixed Deposit Receipt (FDR)
Re. 1 revenue stamp to be affixed on the above-mentioned original FDR signed by all deposit holders
Application letter addressed to Bajaj Finance Limited, requesting premature closure of your FD
Money is credited to your registered bank account within 48 hours. To avoid premature withdrawal penalties and interest loss, you can take a loan against your FD amount. With Bajaj Finance FD, you can opt for a hassle-free premature withdrawal to fund your emergency expenses.